First Access -Our Projects-
HOME > Our Projects > Solar lights from Japan reached students in Djibouti
(This letter was officially issued by the Embassy of Djibouti for Hydronet Energy, to express their gratitude for Japan Post)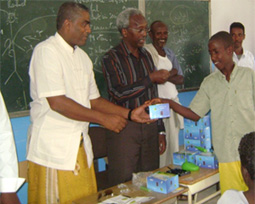 The donation from Japan Post regarding the solar lights were distributed April 15, 2010 at school and college of the Randa in highland 800 meter altitude which is situated 3 hours by rout at north of Djibouti which exists for 40 years.
These lamps were distributed personally by His Excellency Ambassador Ahmed Araita Ali, the Ambassador of Djibouti to Japan to the pupils of the classes of the examinations. The ceremony took place in the presence of the parents of the pupils and the pupils who took the opportunity to thank the Japan Post as well as NPO Hydronet Energy which have dispatched the donation. On the spot the evening the students have used the solar lamps to revise their course normally as other students in the capital. Japan Post has also brought light to many families who had been in the Darkness especially after the sun falls.
Once again the pupils and parents of the pupils and the director of the school thanked Japan Post for this donation which is very significant and who will never going to forget.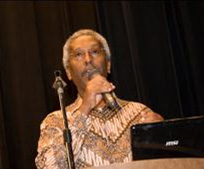 At Tokyo Lights Africa 2009, all audience were so impressed by Ambassador Ali,
when his excellency described solar power as "Solar power is like democracy".